Carbon Black Grinding Plant Capacity
What's the capacity of carbon black grinding plant in an hour processing? With the economic development of the market, the powder industry has very high requirements for stone powder. Carbon black is a commonly used material in industrial production in China, and the amount of use is relatively large. Carbon black, is a light, loose and extremely fine black powder. Carbon black is usually classified into carbon black for pigments, carbon black for rubber, conductive carbon black and special carbon black. Its carbon black can be used in rubber, ink, dry battery, electric carbon, electrostatic copying, wire and cable, metallurgical and other industrial applications after processing and grinding. Most of the industries require carbon black powder to have a fineness of 325 mesh or more.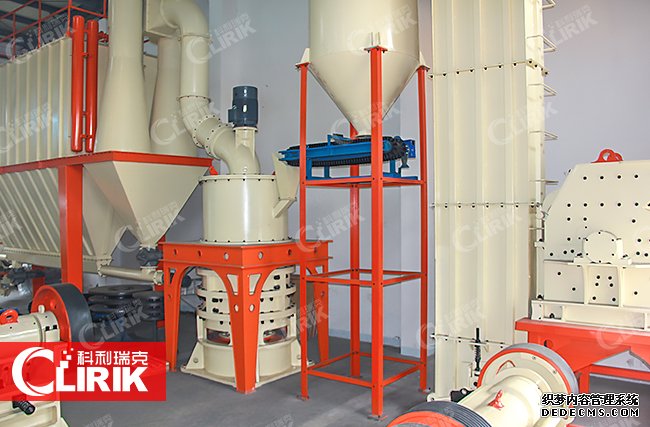 There are many grinding plants can used in processing carbon black, such as ultra fine mill, Raymond mill, vertical roller mill, three-ring medium-speed micro powder grinder mill and other grinding plants, but at the same time choose the grinding plant. We should consider the needs and users. Next, I introduces a company, Shanghai Clirik Machinery Co., Ltd., which is a manufacturer specializing in carbon black grinding plant. Our carbon black grinding plant has a fineness range between 300-2500 mesh, it's can be adjusted according to your choice.

Model

HGM80

HGM90

HGM100

HGM125

HGM168L

Ring Diameter(mm)

800

900

1000

1250

1680

Ring Number (PCS)

3

3-4

4

4

4

Roller Number(PCS)

18-21

24-29

28-36

30-44

30-40

Main Shaft Speed (r. p. min)

230-240

200-220

180-200

135-155

120-130

Input Size (mm)

≤10

≤10

≤15

≤15

≤20

Finished Size (um/mesh)

74-5

(200-2500)

74-5

(200-2500)

74-5

(200-2500)

100-6

(150-2000)

100-9

(150-1500)

Capacity (t/h)

0.4-4.5

0.6-6.5

1-9

2-16

3.8-30

Outlet Size L*W*H (m)

13.9*4*6.2

14.7*4.8*7.2

18*4.6*8.6

14*9*10.25

26.3*7.5*11.9

From the above parameters, we can see more clearly, the space of choice is also relatively large, and the capabilities of each model range is different, there are big and small. This affects the price of the equipment to a certain extent. The price of the carbon black grinding plant with a relatively large capacity range will be slightly higher, and the price of a carbon black grinding plant with a finer grain size will be more expensive. However, Clirik has tailor-made services, you only need to tell us the fineness, parameters, application areas, our technical engineers will make a reasonable production line plan and price according to your needs, please contact the section for specific price please contact our online customer service.
Model

HGM80

HGM90

HGM100

HGM125

HGM168L

Ring Diameter(mm)

800

900

1000

1250

1680

Ring Number (PCS)

3

3-4

4

4

4

Roller Number(PCS)

18-21

24-29

28-36

30-44

30-40

Main Shaft Speed (r. p. min)

230-240

200-220

180-200

135-155

120-130

Input Size (mm)

≤10

≤10

≤15

≤15

≤20

Finished Size (um/mesh)

74-5

(200-2500)

74-5

(200-2500)

74-5

(200-2500)

100-6

(150-2000)

100-9

(150-1500)

Capacity (t/h)

0.4-4.5

0.6-6.5

1-9

2-16

3.8-30

Outlet Size L*W*H (m)

13.9*4*6.2

14.7*4.8*7.2

18*4.6*8.6

14*9*10.25

26.3*7.5*11.9