Do you have this kind of professional ore grinding mill in your factory? Come and unlock with one click
Grinding ore powder, professional ore mills are the mainstream equipment to increase production and efficiency. In this field, Clirik is a well-known and experienced mill equipment manufacturer. It provides superb grinding technology and excellent
ore grinding mills
for the production of ore grinding powder, and uses professional craftsmanship to help the grinding project create more Great benefit.
Manufacturer introduction: hard core strength
Clirik is a machinery and equipment manufacturer stationed in Shanghai. It has strong strength, large production scale, advanced technology, modern production facilities, deep production research and development capabilities, market-oriented, focus on market demand, and concentration Develop high-end environmentally friendly ore mills, and have complete pre-sales, sales and after-sales services, respond to customer needs 24 hours a day, and provide professional, efficient, fast and complete hard-core strength to escort each ore milling production line.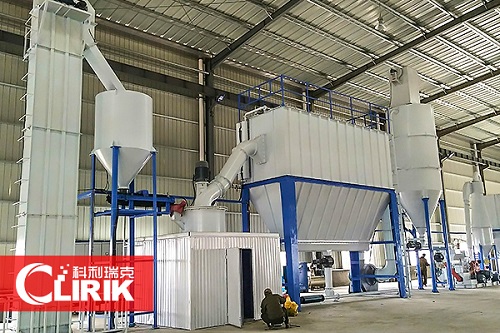 Mill introduction: made with ingenuity
Clirik has a wealth of experience in mechanical processing and manufacturing, and follows the professional spirit of teamwork, gratitude, professionalism, dedication, joy and integrity, and contributes vertical mill, Raymond mill, superfine mill and other equipment to the industry, and newly upgraded the environmentally friendly Clirik mill It has been successfully used in infrastructure construction, deep processing of minerals, solid waste recycling, energy saving and emission reduction, environmental protection and other industries. The superb grinding process has contributed to the development of the powder industry.
The new generation of Raymond mill equipment can be used to grind various non-metallic minerals such as marble, limestone, barite, kaolin, and dolomite with a Mohs hardness of less than 7 and a humidity of less than 6%. The structure of the equipment is scientific and easy. Maintenance, low investment cost and more reliable performance.

HGM micro powder grinding mill
HGM
micro powder grinding mill
is the exclusive grinding equipment in the field of fine powder. It has comprehensive mechanical pulverization properties such as roller compaction, milling, and impact. It can help grind 325-2500 mesh powder and can be used to grind calcium carbonate and heavy calcium. , Feldspar, bentonite, kaolin, marble, dolomite, talc and other mineral powders.
CLUM ultra fine vertical mill
Large-scale high-fine vertical mill CLUM
ultra-fine vertical mill
is the exclusive mill equipment for energy saving and consumption reduction. It can increase production and reduce consumption, and can replace imported mills. It grinds 7-45μm powder and is equipped with a secondary classification system with a fineness of up to 3μm, the equipment breaks through the bottleneck of ultrafine powder processing, and the design is scientific and reasonable. It is the equipment to meet the large-scale production increase of limestone, calcium carbonate, calcite, marble, heavy calcium, kaolin, barite and other mineral powder projects.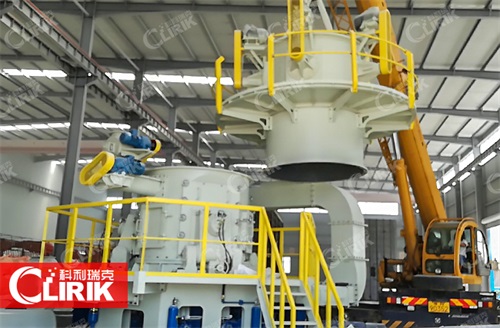 Clirik mills are well-known at home and abroad. Mill products are widely used in infrastructure construction, deep processing of minerals, solid waste recycling, energy saving and emission reduction, environmental protection, and many other markets. They have always practiced the core value system of creating value for customers. Integrate customers to create greater value-added benefits.
Non-metallic mineral case appreciation
In the dolomite, marble, limestone, barite, kaolin and other mineral powder markets, Clirik has a wealth of non-metallic ore grinding cases. Many manufacturers praised the Clirik mill, product quality, after-sales service, etc., and expressed hope The second cooperation will create a win-win situation.
Solid waste case appreciation
Solid waste recycling is an important way to turn waste residue into valuables. Clirik keenly captured the market demand for waste residue, concentrated on researching and developing special mills suitable for the needs of waste residue grinding, and successfully constructed many waste residue grinding production lines. Praise and praise from the majority of new and old customers.
Refractory case appreciation
In the field of refractory materials, Clirik has developed a special grinding equipment for high-efficiency wear-resistant materials with great concentration. There are many cases, high grinding efficiency, good grinding quality, and full particle shape, which have been highly praised by new and old customers in this field. The mill manufacturer Clirik continues to contribute to the field of refractories with scientific research capabilities.
Pulverized coal case appreciation
Pulverized coal is flammable and explosive, and professional coal mill equipment can help safe and efficient production. Clirik has many wonderful cases of pulverized coal. With efficient, safe and professional grinding technology, Clirik escorts every pulverized coal production line with all its strength and creates great results.
After intensive development, the soft and hard strength of the mill manufacturer Clirik is constantly increasing. It has always believed in the business philosophy of quality as the foundation of operation and service as the source of development, adheres to quality and service, and goes all out to contribute to a global brand for China!
If you want to know the ore grinding mill price or have any questions about ore grinding mill, please do not hesitate to contact us.
Phone: 008613917147829/0086-21-20236178
E-mail: info@clirik.com
Address: No.19 Fuqing Rd, Pudong New Area, Shanghai201201,China.