How about the dust removal effect of mine grinding mill?
A good achievement of our country's mine
grinding mill
in the mine. It is especially prominent in the production of grinding mill equipment.
Shanghai Clirik Machinery Co., Ltd.
is a company integrating R & D, design, production and sales. It "innovates with technology as the guide and quality as the fundamental". The high-pressure ultrafine powder grinding mill produced by our company is based on the production of industrial mills for many years, using the principles of fluid mechanics, researched, and newly designed ultrafine mills that are comparable to airflow mills. Domestic ultra-fine powder is a high-efficiency ultra-fine grinding due to the high cost of jet milling.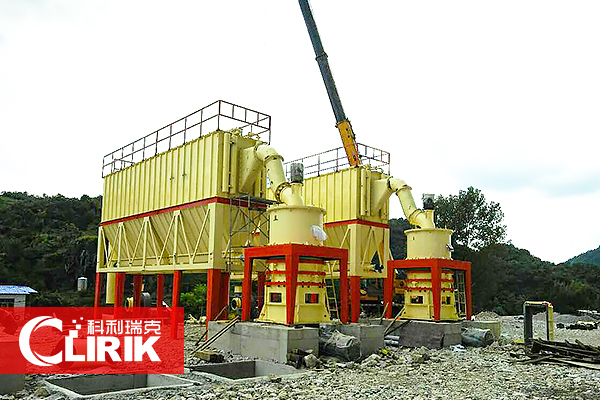 Compared with other mills, this series of powder mills provide 800--1200Kg of grinding pressure on the material by the high pressure spring. Under the same output and fineness, the energy consumption of the system is only airflow. One-third of the mill costs only one-eighth of the air mill. Compared with jet mill, jet mill must first crush the 20mm material to 100 mesh to be processed into ultra-fine powder, while the
high-pressure micro-powder grinding mill
can directly reach the average particle size of <6.5 at one time from the feed particle size below 20mm. μm ultrafine powder. The lapping device adopts overlapping multi-stage seal, which has good sealing performance. The dust removal effect fully meets dust emission standards. Continuous improvement, continuous innovation, please consult Shanghai Clirik:
008613917147829