How to sell 800 mesh diatomite fine powder ultra-fine grinding mill equipment?
For diatomite mine, what kind of mill equipment can help grinding? If grinding 800 mesh diatomite powder, what kind of mill is more ideal? As a professional mill manufacturer, the
ultra-fine grinding mill
equipment produced by Clirik can be used to mill fine powder, as well as Raymond mill, vertical mill and other equipment to meet the production needs of different fineness and capacity.
Diatomaceous earth is a kind of siliceous rock. The reserves of diatomite in my country are among the more than 10 provinces and regions including Jilin, Yunnan, Fujian, and Hebei. Among them, Jilin reserves account for about 55% of the country and have excellent quality. The processed diatomaceous earth powder can be widely used in light industry, food, building materials, petroleum, medicine, paper making, environmental protection and other departments. The market prospect is relatively rich, which can increase the processing and utilization of diatomaceous earth ore and help increase the market surplus value.
Grinding ore powder needs to use ore powder mill equipment. For diatomaceous earth ore, Clirik mill is a special mill equipment, which is different from the traditional mill. It covers a number of patented technologies, which can effectively ensure that the entire production line increases production and income, thereby creating value.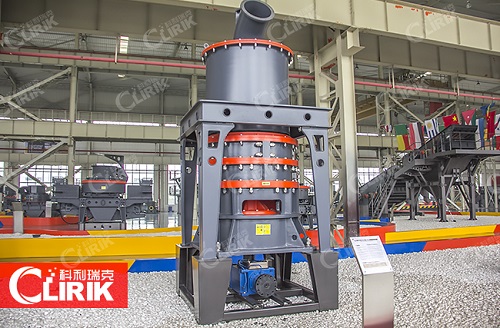 Clirik

diatomite ultra-fine grinding mill
Grinding diatomite, Clirik's diatomite mill has high application value. Among them, the Raymond mill equipment can grind powder between 80-400 mesh, and this mill is a new generation of upgraded Raymond machine equipment. Special equipment for solving the disadvantages of high real estate consumption and so on; while the ultra-fine mill is an ore powder mill equipment used to grind fine powder. The fineness of the grinding can be adjusted between 325-2500 mesh, and the fineness can be adjusted according to the customer Demand is self-regulated and can be said to be very convenient. The vertical mill is a mill equipment for increasing production and generating income. The grinding efficiency is high, the power consumption is low, the feed particle size is large, and the intelligent control system can meet the needs of large-scale production increase of mineral powder.
Diatomite ultra-fine grinding mill

can help grind 800 mesh
The
ultra-fine grinding mill
equipment is used for grinding powder. Let's take a look at its advantages. The pulverizer has comprehensive mechanical crushing performances such as rolling, milling, and impact. It has strong complete set, high powder extraction rate, high classification efficiency, and adopts a full pulse dust collection system, which can achieve 99% efficient dust collection and low wear. The mill has a longer service life. The grinding wheel and grinding ring are made of special wear-resistant steel, which has better shock absorption performance, can guarantee the structural strength of the mill, and is an ideal fine powder deep processing equipment.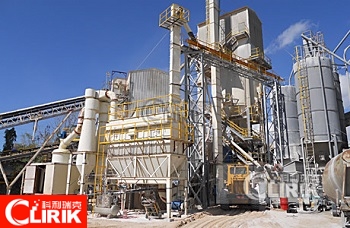 Clirik ultrafine powder environmental protection mill:

HGM diatomite ultra-fine grinding mill
[Weight of the whole machine]: 17.5-70t
[Production capacity]: 1-22t/h
[Finished product size]: 5-45μm
[Pulverizing field]: For various non-metallic mineral materials with Mohs hardness below 7 and humidity within 6%, this mill is widely used for talc, calcite, calcium carbonate, dolomite, potassium feldspar, bentonite , Kaolin, graphite, carbon and other materials are widely used in the fields of power, metallurgy, cement, chemical industry, non-metallic mineral powder, food, medicine and other fields.
[Performance characteristics]: It has comprehensive mechanical crushing performance such as rolling, grinding, impact, etc. It focuses on the non-metallic ore deep processing field, with small footprint, strong complete set, wide use, simple operation, convenient maintenance, stable performance and high efficiency Notable features such as energy saving. HGM80 and HGM100 ultra-fine ring roller mills are currently China's large-scale, energy-saving and consumption-saving new ultra-fine ring roller mills.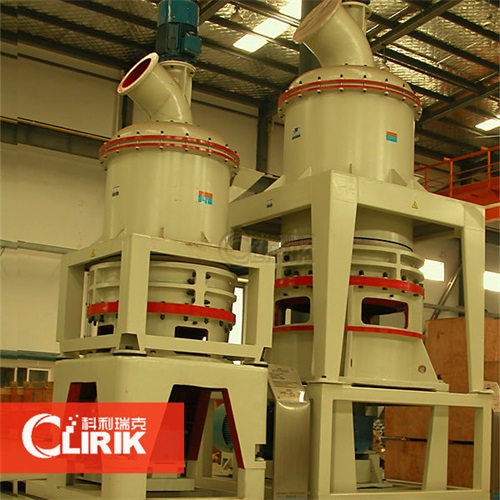 Grinding diatomite powder, mill manufacturer Clirik can provide a wide range of models, various types of mill equipment to meet the production. Clirik ultra-fine mill can meet the needs of 800 mesh diatomite fine powder deep processing, please feel free to visit the factory and learn more equipment details.

If you want to know the
ultra-fine grinding mill
price or have any questions about ultra-fine grinding mill, please do not hesitate to contact us.
Phone: 008613917147829/0086-21-20236178
E-mail: info@clirik.com
Address: No.19 Fuqing Rd, Pudong New Area, Shanghai201201,China.