Introduction to the principle of 800 mesh powder grinding equipment for bentonite powder production line
For grinding bentonite powder, which manufacturer provides more professional
bentonite powder production line
equipment to sell? Clirik, a mechanical equipment manufacturer, has accumulated rich experience in mechanical processing and manufacturing, and provides more professional bentonite grinding production line equipment to assist production. Among them, 800 mesh bentonite powder is ground, and you are welcome to choose a new type of ultrafine mill for efficient production and processing.
Manufacturers that provide

bentonite grinding production lines
For grinding bentonite, marble, limestone, calcium carbonate, barite and other mineral powder projects, which manufacturer is a professional grinding equipment provider? Clirik is a professional milling equipment manufacturer that helps the non-metallic mineral milling market to create value. In order to meet the production needs of 80-2500 mesh powder, Clirik provides more professional bentonite milling equipment to meet project production, ultra-fine mills It is an ideal mineral powder processing equipment, helping to grind 325-2500 mesh powder.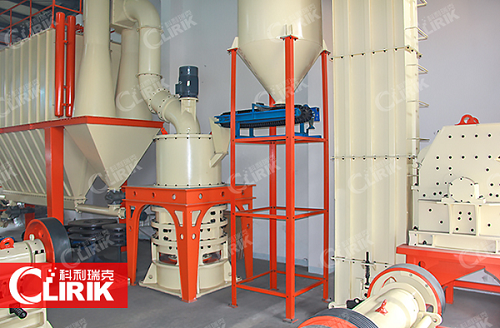 Clirik provides customers with tailor-made selection solutions from a professional perspective. The pre-sale services provided are more complete and considerate, which can better meet the needs of the industry. Based on information such as fineness, capacity, equipment installation area, etc., a complete equipment selection plan can be customized to create value for new and old customers and friends of the grinding production line. Clirik responds to customer needs 24 hours a day, using efficient, fast, and convenient service standards to think what customers think, anxious for customers' urgency, and make greater efforts to create value for new and old customers and friends.
Introduction to the principle of grinding powder equipment
The equipment provided by Clirik includes Raymond mill, vertical mill, superfine mill, superfine vertical mill, calcium hydroxide production line and other equipment, which can meet the production needs of 80-2500 mesh powder. The working principle of the mill equipment is scientific, with high milling efficiency, large capacity, low energy consumption, energy saving and consumption reduction, and long service life.
Clirik's ultra-fine mill equipment can be used to grind fine bentonite powder. The fineness can be adjusted between 325-2500 mesh. The equipment has comprehensive mechanical pulverization properties such as roller compaction, grinding, and impact. The energy utilization rate is high, the forced turbine classification system is adopted, and the granularity is more uniform and fine, which can enhance the market competitiveness of enterprises. Moreover, the equipment is green and environmentally friendly, and can achieve efficient dust collection. The working principle of the whole equipment includes several steps such as crushing, grinding, grading and collecting.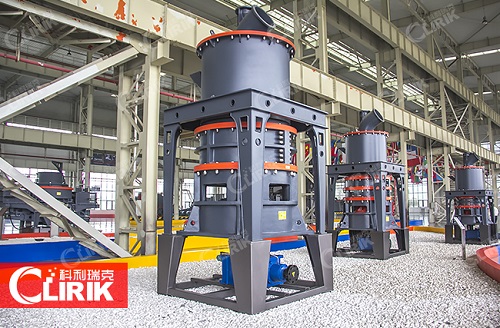 Crushing: The material is crushed into materials smaller than 10mm by the jaw crusher;
Grinding: The material passes through the gap between the grinding roller and the grinding ring, and the grinding and grinding effect is achieved due to the rolling of the grinding roller;
Classification: The ground powder falls on the chassis due to gravity, and is blown to the classifier above the host for classification under the airflow of the blower;
Powder collection: Those who are too coarse will still fall into the main engine for regrind, those who meet the specifications will flow into the pulse dust collector with the wind, and the finished product will be discharged through the discharge valve after collection.
Welcome new and old customers and friends who grind bentonite mineral powder to visit and inspect the mill manufacturer Clirik. Clirik has strong R&D and manufacturing capabilities and can provide customers with Raymond mills, ultra-fine mills, vertical mills, and ultra-fine mills. Fine vertical mills and more grinding equipment and complete grinding production line solutions, grinding fine bentonite powder, a new generation of bentonite grinding production line.
If you want to know the bentonite powder production line price or have any questions about bentonite powder production line, please do not hesitate to contact us.
Phone: 008613917147829/0086-21-20236178
E-mail: info@clirik.com
Address: No.19 Fuqing Rd, Pudong New Area, Shanghai201201,China.