Shanghai reputable marble grinding mill manufacturer introduction
With the rapid development of the mineral powder market industry, marble, as an important building material, has gradually expanded its application fields. With the craftsmanship spirit of excellence, Clirik has dedicated a variety of
marble grinding mills
, Raymond mills, and vertical mills to the industry. It can be said that not only in the Shanghai area, but also in the entire powder equipment manufacturing industry, Clirik is a marble mill manufacturer with good reputation, professional manufacturing, high-end quality and perfect service.
What is the market value of marble
Marble is a kind of metamorphic rock formed under the action of the earth's crust. Because of its properties, it has its applications in many fields. The crushed stone produced in marble processing and mining can be used for stone powder processing. It can also be used as a filler in rubber and other industries.
Marble powder is mainly used for processing into various shapes and plates, as the wall, floor, platform, and column of buildings, and it is also commonly used as materials for monuments, towers, statues, etc. It can also be carved into practical works of art such as arts and crafts, stationery, lamps, and utensils.

Introduce several grinding mills for grinding marble
For grinding marble ore powder, Clirik has several milling equipments that have been praised and supported by the market and customers. For grinding coarse powder, fine powder and ultra-fine powder, you can choose the corresponding grinder to help efficient grinding. Let's take a look at the main introduction of these mills.
Marble Raymond Mill

Equipment
For grinding marble powder, Clirik can provide Raymond pulverizers such as YGM Raymond pulverizer and high-pressure suspension roller Raymond pulverizer. Whichever Raymond pulverizer is chosen, it is ideal and helps high production. Special equipment. Clirik's Raymond mill is different from traditional mills in terms of performance advantages. The equipment has a high powder extraction rate, covers a number of patented technologies, stable operation, reliable performance, good environmental performance, easy maintenance, and long equipment life. It can help to grind mineral powder of 80-400 mesh. There are rich cases of Raymond milling powder. Interested customers and friends can make an appointment for inspection at any time.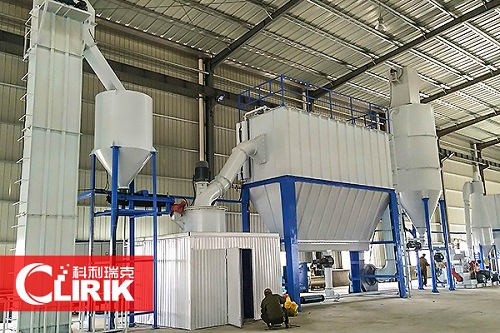 Marble grinding mill

for fine powder
This is to introduce two types of fine powder deep processing mill equipment developed by marble mill manufacturer Clirik. The HGM ultra-fine ring roller mill is the deep processing mill equipment that mainly grinds fine powder. It has comprehensive functions such as roller compaction, milling, and impact. Mechanical crushing performance, the powder that can be ground is adjusted between 325-2500 mesh. It is used to grind marble with high powder extraction rate, large crushing ratio, high energy utilization rate and high classification efficiency. It is a special equipment for deep processing of fine powder.
There is also an ultra-fine pulverizer equipment, the CLUM ultra-fine vertical mill, which is a large-scale high-fine vertical pulverizer that breaks through the bottleneck of ultra-fine powder processing capacity and realizes high-efficiency production. It can produce 7-45μm powder, and is equipped with a secondary classification system, which can produce powder up to 3μm. The powder has good powder quality and excellent particle shape. It can replace imported vertical mills for efficient production of ultrafine powder projects.
Marble vertical mill

for mass production
Speaking of mineral powder mills, we have to mention Clirik's vertical mill equipment, which is a special equipment that meets the needs of customers to achieve large-scale grinding and is suitable for grinding many materials, such as high-humidity materials, difficult-to-grind materials, Easy-to-grind materials and dry materials can be used for processing. This vertical mill integrates crushing, grinding, drying, grading, and powder collection. It has strong drying capacity, high automation, high powder extraction rate, environmental protection, noise reduction, energy saving and emission reduction. It is an ideal choice for marble grinding.
The several marble pulverizers introduced above are all high-end environmentally friendly pulverizers developed by the manufacturer Clirik, which can meet the production needs of marble powder with different fineness and capacity. Raymond mills, ultra-fine mills, vertical mills and other equipment are new types of noise reduction and environmentally friendly ore mills. Welcome to Clirik, a marble mill manufacturer, to learn more about the selection plan and equipment quotation.
If you want to know the marble grinding mill price or have any questions about marble grinding mill, please do not hesitate to contact us.
Phone: 008613917147829/0086-21-20236178
E-mail: info@clirik.com
Address: No.19 Fuqing Rd, Pudong New Area, Shanghai201201,China.