The use of calcite grinding powder and the application value of superfine grinding equipment
Which manufacturer's equipment can be used for calcite grinding powder with greater capacity? Clirik, a professional manufacturer of ore mills, has been paying close attention to the grinding needs of calcite, dolomite, marble, limestone and other industries, and has developed new types of Raymond mills,
ultra-fine mill
s, vertical mills and other equipment for grinding. The project increased production and income. Calcite grinding powder has many uses. It is recommended to use special ultra-fine grinding equipment to assist the production of ground powder. Welcome to visit the factory at any time.
Introduction to the use of calcite powder
Calcite is a calcium carbonate mineral, the most common natural calcium carbonate is it. Therefore, calcite is a widely distributed mineral. The crystal shapes of calcite are diverse, and their aggregates can be clusters of crystals, granular, massive, fibrous, stalactite, earthy, and so on. Many square pieces can be obtained by hitting calcite, hence the name calcite. The color of calcite changes due to the impurities contained in it, such as light yellow, light red, brown and black when it contains iron and manganese.
What are the specific uses of calcite? Calcite is a carbonate mineral, with a Mohs hardness of 3, glass luster, and white streaks. Different deep processing techniques will have different application areas. In the field of technology, calcite can be used to make cement, calcium carbide, polishing agent, and sometimes as a co-solvent. Most rubber and textiles use calcite powder as filler; in the field of life, it can be used as a useful medicine and important for processing painting chalk. element.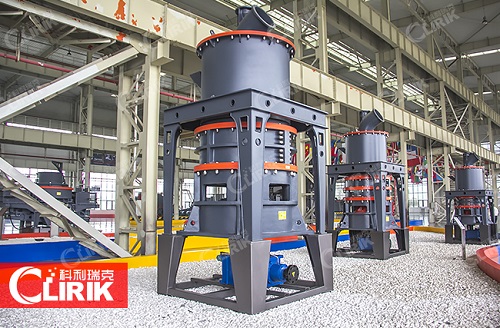 Grinding calcite powder can be used in Clirik mill
Which manufacturer provides professional calcite grinding equipment? Clirik manufacturers need to be mentioned here. Clirik has always been a well-known company in the industry. In the years of intensive development, Clirik has continued to struggle, innovate, and forge ahead, and has dedicated new ore grinding equipment and complete grinding production line solutions to the industry. There are Raymond mills, vertical mills, ultra-fine mills, ultra-fine vertical mills and other equipment. These mills can meet the production needs of projects of different fineness and capacity. Customers and friends are always welcome to visit the factory and talk in detail .
Learn about the details of

ultra-fine mill

equipment
So, what are the characteristics of the ultra-fine powder mill equipment? How fine can you grind? Let's take a look at the detailed introduction brought to us by professional manufacturers.
Equipment advantages of superfine grinding mill
For grinding fine powder, you can use special ultra-fine mill equipment. The ultra-fine mill equipment developed and produced by Clirik can help grind 325-2500 mesh powder. The equipment has high powder output efficiency and large capacity. It has comprehensive mechanical crushing performance such as rolling, milling, and impact. The equipment has a large crushing ratio and energy utilization. High efficiency, adopts full pulse dust collection system, which can achieve 99% dust collection efficiency.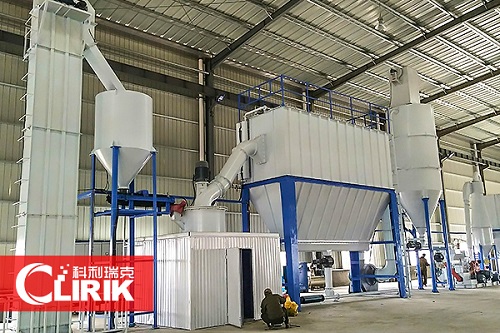 Clirik ore deep processing grinding equipment-HGM series
superfine grinding mill
[Production capacity]: 1-22t/h
[Fineness of Finished Product]: 5-45μm
[Product Features]: It integrates rolling, milling, impact and other comprehensive crushing performance, scientific and reasonable design, innovative structure, and is very popular in the field of ultrafine powder milling.
[Focus Field]: Focus on the fine and deep processing grinding and processing of non-metallic minerals with Mohs hardness below 7 and humidity below 6%, such as gypsum, calcite, barite, fluorite, marble, etc. The product has a number of patented technologies , Advanced performance.
How much does the

superfine grinding mill

equipment sell?
How much is the equipment quotation? Clirik will customize a detailed selection and configuration plan for you, and customize a scientific equipment quotation to increase production and income for your grinding project. The grinding fineness, capacity, equipment installation area and other information of each project will have an important influence on the customization of the entire grinding production line. Therefore, customers and friends are welcome to provide us with detailed grinding requirements before the sale. Clirik will scientifically customize the plan for you to help you succeed.
What kind of pulverizer is good for grinding calcite ore powder project? What are the uses of calcite powder? Through the above introduction, we have mastered some basic information. If you want to talk in detail, please feel free to visit Clirik, the research and development and manufacturing base of ultra-fine mill equipment.
If you want to know the ultra fine grinding mill price or have any questions about ultra fine grinding mill, please do not hesitate to contact us.
Phone: 008613917147829/0086-21-20236178
E-mail: info@clirik.com
Address: No.19 Fuqing Rd, Pudong New Area, Shanghai201201,China.