Uzbekistan hard clay clinker gemstone 800 mesh grinding production line put into operation
In mid-October 2019, a certain gemstone micro powder manufacturer in Uzbekistan purchased the HGM80
micro powder grinding mill
from Shanghai Clirik for the production of hard clay clinker calcined refractory bricks (foam gemstone). The powder reaches 800 mesh D95, and the whole coke gemstone grinding line produces about 2.5-3 tons.
The Uzbekistan region is rich in high quality hard refractory clay. Uzbekistan is suitable for the production of high-quality clay refractory materials. The region's coke gemstones are first-class hard clay clinkers. They are well-known and are the supply areas for the procurement of raw materials for many ceramic manufacturers. The Al2O3 content of Uzbekistan's gemstone ore is 38%, the Al2O3 content after calcination is about 44%, and Fe2O3 is <2%.
Below we appreciate the appearance of the 3 ton coke gypsum milling line in Uzbekistan: the shape of the HGM80 micro powder grinding mill.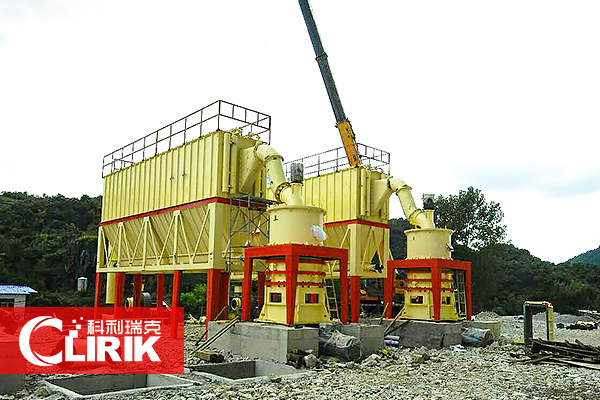 Uzbekistan, a gemstone micro-powder manufacturer purchased Shanghai Clirik HGM80 micro powder grinding mill
HGM80 micro powder grinding mill
<Model>: HGM80 micro powder grinding mill
<Number of grinding rolls>: 4 rolls
<finished granules>: 800 mesh
<yield>: 2.5~3 tons/hour
<Customer Feedback>
: The reason why Shanghai Clirik HGM
micro powder grinding mill
was selected as the mechanical equipment for processing gemstones in our factory, because the friend factory is using Shanghai Clirikk's grinding machine, introduced by friends and I have compared many of them and found that Shanghai Clirik's HGM micro powder grinding mill industry is a very good model, which is excellent in terms of production volume and comprehensive investment. On the other hand, it is very reassuring in terms of operational stability.