What kind of pulverizer can be used for the production line with an annual output of more than 20,000 tons?
What mill can be used to grind white carbon powder? What type of milling equipment can be selected for the production line with an annual output of more than 20,000 tons? The milling machine manufacturer Clirik is aiming at the current status of white carbon black milling, which can help to provide ideal white carbon black milling equipment to satisfy the production. The newly launched new environmental protection Raymond mill equipment is a special equipment that can help realize the annual output of 20,000 tons of white
carbon black grinding mill
project. Let's take a look at its parameter information and advantages.
Introduce what is white carbon black
White carbon black is a kind of fine particles formed after incomplete combustion of coal, petroleum, biomass fuel, etc. It is a kind of rubber additive. Silica is a general term for white powdery X-ray amorphous silicic acid and silicate products.
White carbon black can be dissolved in caustic alkali and hydrofluoric acid, insoluble in water, solvents and acids (except hydrofluoric acid), high temperature resistant, non-combustible, odorless, odorless, has good electrical insulation, used for plastic filling Material can greatly improve the elastic strength and wear resistance of plastics. White carbon black can also be used in rubber, agricultural chemistry, daily chemical industry, etc. In the gas phase, it is mostly used in electronic packaging materials, resin composite materials, plastics, coatings, rubber, color (dyeing) materials, ceramics, sealants, adhesives, fiberglass products, drug carriers, cosmetics and antibacterial materials.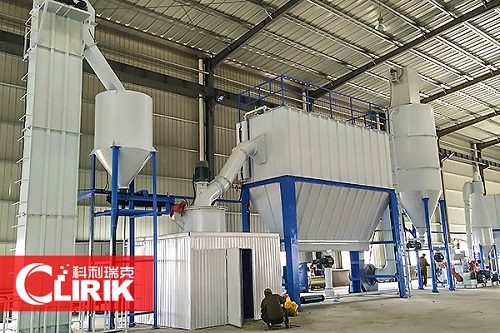 Meet the

Raymond mill

equipment with an annual output of more than 20,000 tons
If you want to reach an annual output of more than 20,000 tons of grinding equipment, then Raymond mill is a more practical ideal equipment. There are many types of
Raymond mill
equipment produced by different manufacturers on the market. Traditional mills have the disadvantages of low production capacity, high energy consumption, and are not environmentally friendly in the grinding market. They have become increasingly unsuitable for high-speed powder development. Body market. As a professional manufacturer, Clirik devotes itself to the development of a new generation of upgraded Raymond mill equipment, which can meet the production needs of mineral powder markets such as white carbon black, marble, limestone, barite, kaolin, etc. at any time.
White carbon black mill-YGM improved
Raymond mill
As a traditional Raymond machine equipment, this mill is suitable for many grinding materials, including limestone, calcite, activated carbon, white carbon black, marble, titanium dioxide, feldspar and so on. Of course, the matching selection plan design also needs to be tailored according to the customer's grinding needs. This type of Raymond machine adopts maintenance-free grinding roller assembly and a new plum blossom frame structure. The equipment runs stably, and maintenance is also very convenient. Moreover, the equipment has large conveying capacity, large shoveling volume, and fine classification accuracy. It is an ideal mineral powder. Processing Raymond machine equipment.
Clirik ore mill-YGM improved
Raymond mill
[Nominal diameter of grinding ring]: 1290-1500mm
[Production capacity]: 1.5-13t/h
[Finished particles]: 38-180μm
[Features]: This mill is a new type of milling equipment after technological innovation based on the pendulum mill, which greatly improves the user's equipment efficiency and reduces the energy consumption per unit of output in terms of production capacity and unit energy consumption. It has a wide range of applications in the field of non-metallic mineral processing and is well received by the market.
[Focus Area]: Focus on diabase, pottery clay, graphite, clay, coal gangue, wollastonite, lime, zircon sand, bentonite, manganese ore, gypsum, calcite and other Mohs hardness below 7 and humidity at 6% Grinding and processing of non-metallic minerals within, the product has a number of patented technologies, more advanced performance.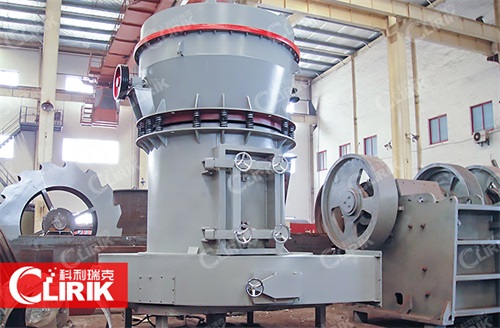 What manufacturer produces special mill equipment with an annual output of more than 20,000 tons of silica production line? Clirik is an experienced equipment manufacturer, providing brand-new upgraded Raymond mill equipment, matching the special grinding production line to help create value for white carbon black, please call the hotline for details of mill equipment and selection schemes.
If you want to know the
carbon black grinding mill
price or have any questions about carbon black grinding mill, please do not hesitate to contact us.
Phone:
008613917147829/0086-21-20236178
E-mail: info@clirik.com
Address:
No.19 Fuqing Rd, Pudong New Area, Shanghai201201,China.